列治文夜市主辦單位宣布,夜市將在(本月)7月23日重開。
今年是列治文夜市20周年,列治文市議會5月投票批准夜市今年繼續營運,但是受疫情影響一直未能開放。
位於River Rock賭場附近River Road 8351號的列治文夜市將有130個小食檔以及150個零售檔,營運時間星期五至星期日晚上6點至凌晨12點。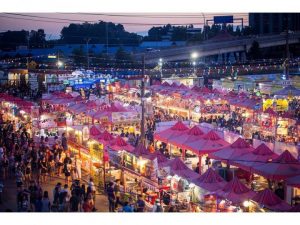 因應疫情,活動將設下人數上限確保民眾有足夠空間保持身體距離。
今年(2021)較早前獲得3年營運許可,有效期由今年至2023年10月15日。
The organizer of the Richmond Night Market announced that the night market will reopen on July 23 (this month). This year marks the 20th anniversary of the Richmond Night Market. The Richmond City Council voted in May to approve the operation of the night market this year, but it has not been able to open due to the epidemic.
Located at 8351 River Road near the River Rock Casino, the Richmond Night Market will have 130 snack stalls and 150 retail stalls, operating from Friday to Sunday from 6 pm to 12 am.
In response to the epidemic, the event will set a maximum number of people to ensure that people have enough space to maintain physical distance.
Earlier this year (2021), a three-year operating permit was obtained, and the validity period is from this year to October 15, 2023.