Great Vancouver oil prices have risen unreasonable,
we have a way to deal with!
With the hot summer approaching, when refueling in Metro Vancouver, drivers probably also discovered that the price of oil has risen to an unreasonable level. For example, yesterday (Wednesday, June 23) the oil price has risen to 165.9 cents per liter.
DAN McTeague, chairman of Affordable Energy, even predicts that by Friday (June 25), oil prices will reach 169.9 cents per liter.
He said that the surge in oil prices this time was related to a problem in a refinery in Washington State, the United States, which stopped producing gasoline and affected the supply. In addition, the high vaccination rate in the United States has caused the economy to recover, which has caused oil prices to rise.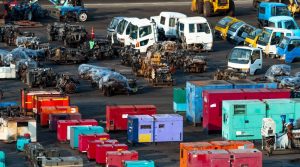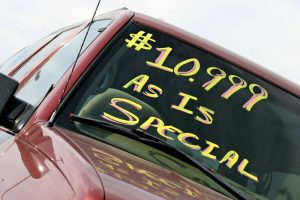 McTeague said that even in Washington State, wholesale gasoline prices have soared. However, he mentioned that if the relevant refinery resumes production, the retail price may be reduced by 5 cents
■Refueling time
Based on the current situation, even the oil price is reduced by 5 cents, it still exceeds 160 cents per liter based on the current situation. For the general public, it is all life pressure. Therefore, how to save fuel has become the last word.
There are still some principles you can pay attention to. The first is to choose a time to refuel, try to be at night. Dan McTeague, an analyst at the gas price statistics website GasBuddy.com, reminded drivers that gas stations usually lower the price of gas by 3 to 4 points at night, and generally lower the price of gas by 3 to 4 points on weekends. The editor has also encountered this. At the same gas station, the price of oil at night is 10 cents cheaper than during the day. Therefore, drivers try to avoid refueling during the day on working days as much as possible.
■Driving habits
In addition, driving at a speed can also save fuel. Josh Smythe, car care manager of car repair and insurance company BCAA, said that for ordinary vehicles, driving at a constant speed between 80 kilometers and 85 kilometers per hour on the highway is the most fuel-efficient. Driving mode,
"swift acceleration, frequent braking, and frequent line changes are all driving habits that increase fuel consumption."
Due to the COVID-19 epidemic, they moved into a new home a few months after the purchase, they did not expect that as soon as they moved in, they found there was a problem with the water supply.
They had to install water storage tanks and other equipment in the basement that cost about 10,000 Canadian dollars.
Not over yet, the septic tank system also has big problems, and due to the new environmental regulations, the cost of replacing it is very high. Ms. Song said,
"It will cost 120,000 more to replace the septic tank, and it must be mortgaged to repair it. I almost broke down."
"When you slam on the pedal like this regardless of whether you are stepping on the refueling pedal or the brake pedal, fuel consumption will increase by about 35%-40%."
Josh Smythe also reminded drivers not to walk around between lanes and maintain a fixed speed to save fuel.