The authentic Canadian Style Food. Have you eaten all these Canadian delicacies?
Immigrants from all over the world have brought a variety of wonderful regional customs to Canada. Diversified cultures make for a variety of cuisines. In Canada, Chinese cuisine, Italian cuisine, French cuisine, and Japanese cuisine … All kinds of local restaurants and snacks can be unexpected, not to be found. But when it comes to Canadian food… you may not be able to say it for a while. What are the local foods in Canada? Let's take a look at the authentic Canadian Style now!
Canadian STYLE Food 1: Poutine
Poutine is French fries with cheese and gravy. A classic snack originated in Quebec in the 1950s. It is a unique way of eating French fries in the Canadian tradition. Sprinkle cheese curds on French fries, and top with rich gravy at the end. Sometimes ham, sausage, or salmon are added, usually as a snack or a side meal. Now even McDonald's is sold, showing its popularity. 51% of Canadians believe that gravy cheese fries are a Canadian national dish.
Canadian STYLE Food 2: Montreal Smoked Meat
People said: You have to go to Montreal to eat smoked meat! Montreal Smoked Meat can be famous far and wide! The smoked meat is made from authentic cooked beef and smoked with beef brisket. The even thickness of 3 mm manual slices, and those slices are not scattered, usually eaten in a sandwich. Montreal bacon originated from Jews from Eastern Europe and settled in Quebec at the end of the 19th century. The most famous local bacon sandwich spot in Montreal is Schwartz's, and there is also a restaurant in Toronto, Caplansky's Deli, which has similar Montreal bacon!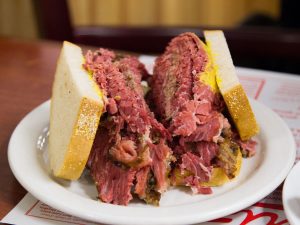 Canadian STYLE Food Three: Nanaimo Bars
Nanaimo Bars dessert originated in the city of Nanaimo on Vancouver Island, the westernmost point of British Columbia. It is a legendary non-baked delicacy in Canada. It is an irresistible delicacy for sweets. Those who love desserts must try them. The bottom of Nanaimo Bars is a biscuit base with crushed graham crackers and crushed nuts compacted in a mold. The second layer is vanilla-flavored white frosting. The top layer is the classic chocolate sauce. The unique point is that you don't need to bake it; refrigerate it for a while, cut it into small pieces and enjoy it. Eat cold in your mouth, the biscuit layer is very crisp, and the icing in the middle is very soft and waxy, in addition to the vanilla flavor and a slight milky flavor. The taste of chocolate is cooled down, weakening the sweet flavor, but after it melts in the mouth, that kind of bitterness will gradually increase. It is also well-liked all over North America.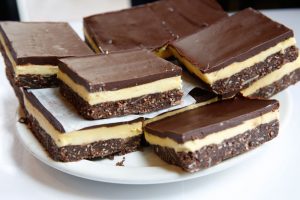 Canadian STYLE Food Four: Pemmican
Pemmican is dried meat, a bit like the familiar beef jerky and pork jerky; it is a mixture of butter, jerky, dried berries; very nutritious food. Pemmican made of bison or moose jerky was invented and made by Aboriginals. The food is high protein and high fat. The word Pemmican comes from Cree in the aboriginal language, which means "artificial oil". Pemmican was once used for Arctic explorers. Nowadays, in addition to being a favorite food for hikers, it is also very trendy for Canadians.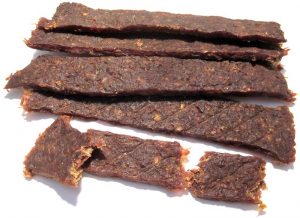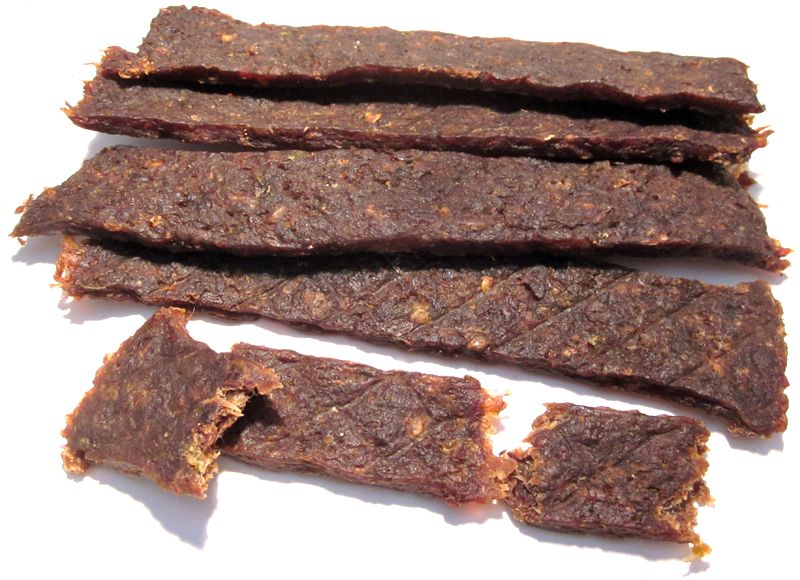 Canadian STYLE Food Five: Peameal Bacon
Peameal Bacon is an iconic delicacy that originated in Toronto. Slowly marinated tenderloin wrapped in pea flour and grilled. It usually is put in buns with mayonnaise, tomato slices, and lettuce. It is a popular food item for Breakfast and Brunch. The most famous place in Toronto to eat Peameal Bacon sandwiches is the Peameal Bacon meal bag freshly prepared by Carousel Bakery in St. Lawrence Market on Saturday morning. Wow! Have you gotten your appetite?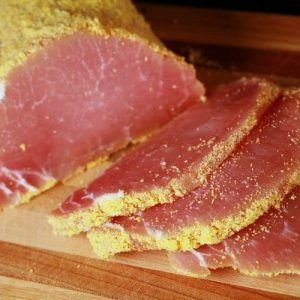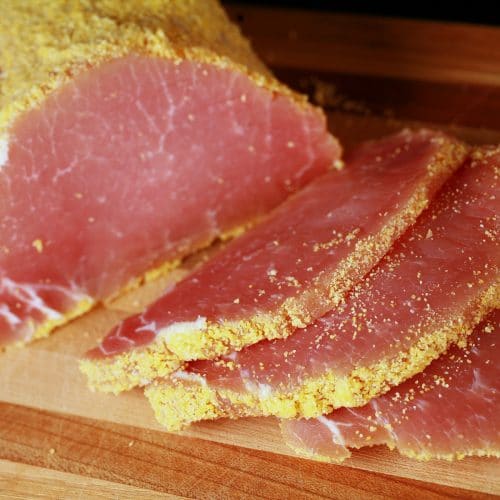 Canadian STYLE Food Six: Butter Tart
Butter Tart is an authentic Canadian traditional sweet, with many appearances. Its origin can be traced back to the beginning of the last century, but the exact time has not been verified. It is an early Canadian lead the way cuisine. The center of the small dough is filled with a mixture of butter, sugar, and egg fillings. It is made by filling butter, maple syrup, eggs, and various nuts into pastry and baking. Fluffy or hard cream pie, topped with raisins, nuts, and other toppings. It is available in most coffee shops and bakeries, however, the authentic butter tart can only be found in Kenilworth, rural Ontario, and in Kawartha Lakes is also comparable.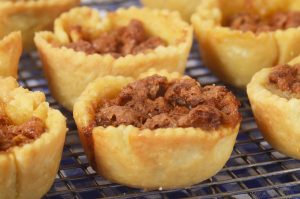 Canadian STYLE Food Seven: Beaver Tails
Beaver is the national animal of Canada, but the beaver tail mentioned here is a kind of deep-fried dessert. The production process is like making bomb scallion pancakes. The difference is that the shape is pulled to resemble the tail of a beaver because it looks like a beaver's tail. The beaver's tail is very similar, so it has this name. The fried noodles will first have a layer of cinnamon powdered sugar on top and then topped with maple syrup. This is the most primitive beaver tail. It is an alternative pizza for Canadians. You can put chocolate, maple syrup, jam, and so on, then enjoy it together! You can also add minced meat, minced vegetables, minced fruits, walnuts, etc. US President Obama is also a fan of this delicacy! He tasted Beaver Tails during a visit to Canada and was full of praise for it.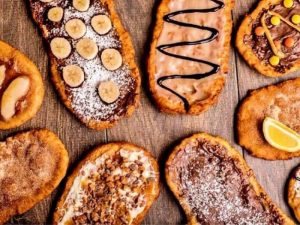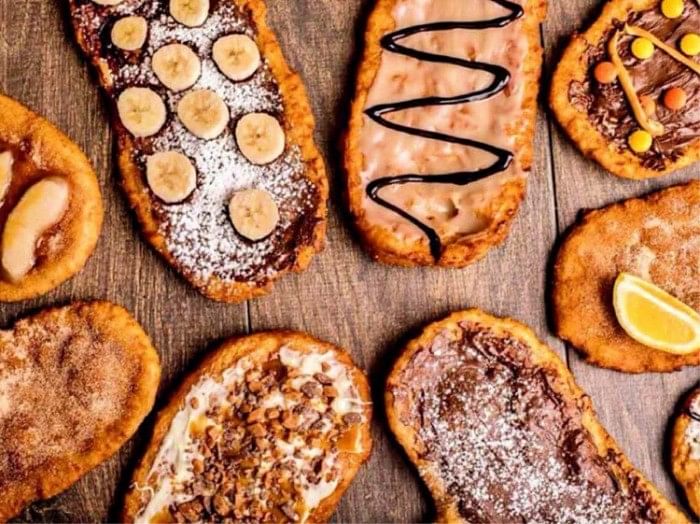 Have you eaten all these Canadian delicacies? If you have a chance, why not try them!