This is not a drill. It's BYOC at Tim Hortons starting April 6!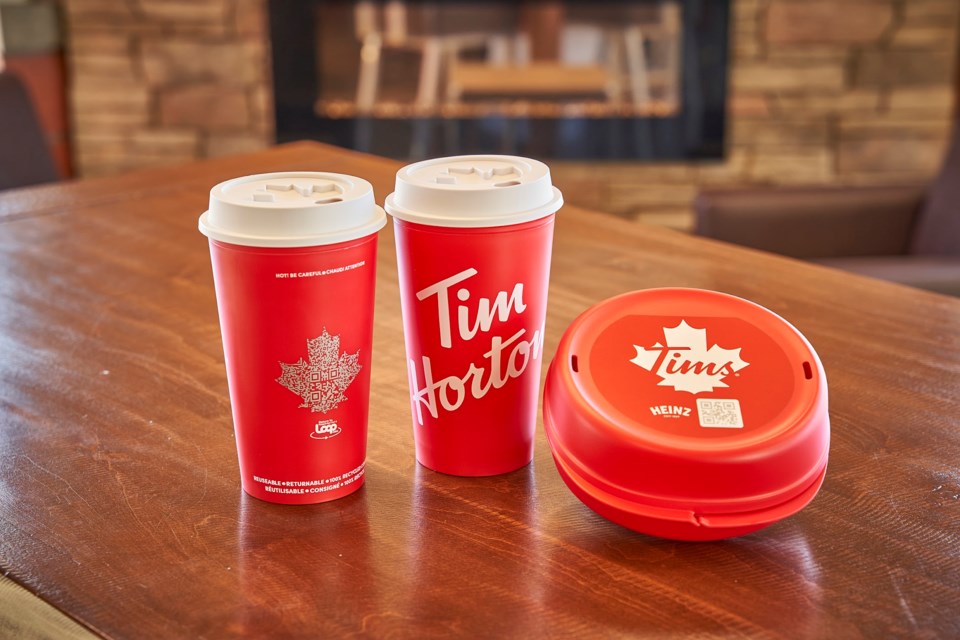 For the first time ever, Tim Hortons customers can bring their reusable cups for cold beverages like iced capps and frozen lemonade, starting April 6.
The announcement comes as the company is bringing back reusable cups for all indoor dining and drive-thru service — a feature that was paused due to the pandemic.
Also, guests will receive a 10-cent discount when they buy a drink and use their own cups.
"We've been looking forward to accepting reusable cups in restaurants again and have been working hard with Tims restaurant owners to ensure we do so safely and consistently — including with cold beverages," said Paul Yang, the senior director of innovation and sustainability, in a statement.
By expanding reusable cups to cold beverages, the company can reduce single-use cups more than ever.
"We know we can do better, and we know our guests will be excited to participate with us in reducing waste. We invite them to bring their reusable cups on their next Tims run."
The company is also reintroducing Tim Hortons dishware in select stores, including mugs, plates and cutlery.
Moving forward, the company says customers will be able to place mobile orders, whereby team members will prepare beverages in a clean in-restaurant reusable cup and then transfer it into the guest's cup upon arrival.
Source/ richmond-news